The Church
At
Morristown
Where Many Become One
The True Heart of The Church at Morristown is Reaching out in Redeeming Love to all people, all ages, and all socio-economic. We desire to share the life changing uncompromising Gospel of Jesus to our city and ultimately the World. We invite you to be apart of our Future as we are many becoming One in Christ!
Open Heaven
Experience
10:30 AM
Raising Arrows
Children Classes Also Available
Every Wednesday Night at 6:45 PM
Something For All Ages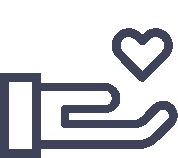 "Every Man Shall Give As He Is Able, According To The Blessing Of The Lord Your God Which He Has Given You."
Many Cultures and Many Generations becoming One! #thechurchmt